Client Services Director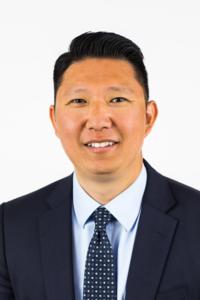 Tim Kim brings strategic planning, program and portfolio management, performance measurement and financial analysis expertise to Sterling Foundation Management, where he works with the company's Philanthropy Services clients.
Tim's focus is on maximizing the value and impact of Sterling's clients' charitable organizations while ensuring all compliance requirements are met. With experience leading and developing program management and performance measurement solutions, Tim drives the charitable organizations Sterling manages to achieve their philanthropic visions, missions and goals.
Prior to joining Sterling in 2017, Tim was a manager at PricewaterhouseCoopers (PwC) where he provided strategic planning, program and portfolio management, change management and business process improvement advisory services to non-profit organizations. Recognized for providing the highest quality client service and the ability to adeptly analyze complex problems and develop innovative solutions, Tim led multiple engagements as a program and strategy management lead working with executives across various non-profit and governmental organizations.
Tim earned his Bachelor of Business Administration in Finance from James Madison University and obtained an Executive Certificate in Consulting Foundations at the Yale University School of Management.
Tim has also made significant contributions to his community through his church serving as a past elder and worship leader as well as an audio/visual and music ministry leader. When working with Little Lights Urban Ministries, Tim served as a counselor and tutor to underserved children in the inner city.