Director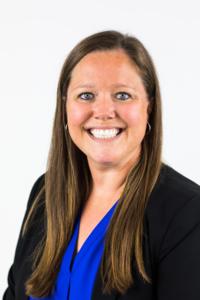 Shannon Poach has been working at Sterling since 2006, overseeing a variety of important matters for high-net-worth clients.
Starting with Sterling in the financial department working directly with the CFO, Shannon was promoted to manage large foundation scholarships and their manifold social-interest programs. She now oversees and manages Ultra High Net Worth Concierge Services clients on an array of financial and estate services, ranging from personal and family finances, to evaluation of insurance portfolios, estate and property management and payroll and vendor services. She oversees the filing of tax returns and tax documentation of charitable expenses and the management of multiple properties.
Shannon helps set a standard of service for the employees, vendors and dedicated experts whom she oversees and manages. In her "estate manager" role, she is called upon to screen contractors, oversee construction projects and direct the purchase and maintenance of automobiles, yachts, private planes and other valuable assets. She also oversees and manages the planning of elaborate trips and vacations, the handling of sophisticated technology issues and a host of other important services.
A graduate of Virginia Tech with a Bachelor of Science degree in Finance, Shannon played soccer in college and now volunteers as a coach in local youth travel soccer leagues.