Founder and Chief Executive Officer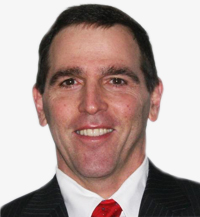 Roger D. Silk is the CEO of Sterling Foundation Management, LLC and President of Lifetime Perspectives, Inc. Dr. Silk is widely recognized as a leading expert and innovator in the emerging field at the intersection of finance and philanthropy.

Dr. Silk is the author of several books, including Managing Foundations and Charitable Trusts, Creating a Private Foundation, and Politicians Spend, We Pay. He has published dozens of articles that have appeared in periodicals such as Estate Planning, Philanthropy, the Journal of Financial Planning and Trusts & Estates. In addition, Dr. Silk is the author of two important studies relating to the optimal use of charitable vehicles in various tax planning contexts. He has spoken to audiences around the country on the types and uses of charitable entities, and he frequently conducts educational seminars for financial professionals focusing on the integration of the full suite of charitable entities into the financial planning process.

Dr. Silk has more than three decades of experience working with and advising wealthy clients, high net worth families, and the advisors who work with them on a variety of issues ranging from the use of private foundations to the integration of sophisticated charitable planning into multi-generational estate plans. During this time he has worked with numerous investment, accounting, financial planning, and legal professionals to educate them, their firms, and their clients about the benefits and characteristics of a full suite of solutions, entities and planning tools, many of which, due to their specialized nature, are often not readily available to clients.

Prior to co-founding Sterling, Dr. Silk was a Treasury officer at the World Bank, where he was responsible for a multi-billion-dollar repo portfolio.

Dr. Silk holds a Ph.D. and an M.A. in applied economics from Stanford University, as well as a B.A. in economics (with distinction). He earned his CFA in 1990.