Principal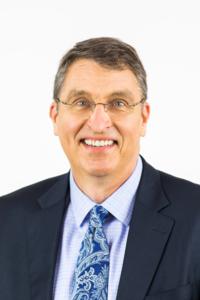 Paul has built a career managing and solving complex problems, building effective management teams and creating value. He brings to Sterling deep knowledge and expertise from a 17-year career at a non-profit, public policy organization, where he quickly rose through the ranks to become Chief Executive Officer -- a title he held for 14 years.
During his tenure as CEO, Paul more than doubled the organization's revenues, creating a national powerhouse, while earning a reputation for integrity, accomplishment, sound judgment and managerial acumen. He was sought out to address some of the nation's most difficult political and policy problems by top leaders, including Fortune 50 CEOs, Forbes 400 families, Congressional leaders and top White House staff.
Paul has experience in all aspects of leadership, management and entrepreneurship having created and launched successful organizations, grew existing ones to new levels of success and effectiveness, spearheaded mergers and acquisitions, managed high-stakes litigation and built world-class management teams.
Paul earned his M.B.A. from the Wharton School at the University of Pennsylvania, as well as a B.A. in history from Northwestern University. In 2001, he was appointed by the President of the United States to serve on the President's Advisory Committee for Trade Policy and Negotiations in the Office of the United States Trade Representative.
Paul has founded and led several charitable organizations on issues such as judicial reform, congressional reform and the environment. He currently is Chairman of the Board of FreedomWorks Foundation and is a FreedomWorks Board member.