Client Services Manager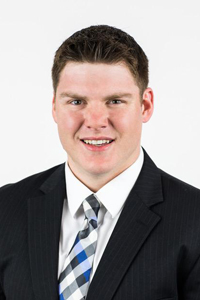 Mark Houser joined Sterling Foundation Management after several years of working with nonprofit public policy organizations. In those roles, he saw the power of effective philanthropy and the transformative impact it can have on our world. He now brings that experience to bear in his philanthropic advisory role, a capacity in which he helps donors, families and foundations make the most of their charitable giving.

Before arriving at Sterling Foundation Management, Mark led the student programs department of the Center for Growth and Opportunity (CGO), a policy research center based at Utah State University. Among other responsibilities, he recruited for, led and managed policy research fellowships for nearly 50 undergraduate and graduate students of the Huntsman School of Business each semester.

Prior to his time with the CGO, Mark worked for the Cato Institute as both a researcher and later as a manager of the organization's student programs--including Cato's prestigious internship program. Mark reviewed nearly 2,000 internship applications annually, from which he and his team would select just under 100 interns. Mark also shared Cato's world-renowned policy work with thousands of student visitors and conference attendees.

Mark attended James Madison College at Michigan State University, where he earned a B.A. in international relations.