Client Services Manager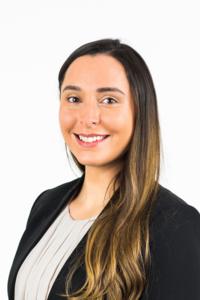 Katie Ingersoll helps transform a client's vision for philanthropy into action. From researching and communicating with grantee organizations that best align with Sterling's clients' philanthropic goals and interests, to working with organizations that have established relationships with our clients, Katie facilitates all aspects of philanthropic giving.
Katie conducts necessary due diligence for every prospective grantee to ensure they are registered public charities, confirms they maintain their good standing with the IRS and obtains all required files and documentation. Through this process, she also seeks proposals from grantee organizations that specifically align with client expectations and outcomes for their charitable giving and negotiates grant agreements to ensure donations have the greatest possible impact. Katie also conducts follow-up procedures to monitor grants and obtains reports for our clients on fund usage or grant outcomes.
Prior to joining Sterling, Katie gained valuable client service training and experience in the retail service industry.
Katie supports a variety of philanthropic organizations through her volunteer work including organizing community events to raise money for the United Way and the Pennsylvania Horticultural Society. Katie is also a farm educator for children with limited access to fresh fruits and vegetables and is a stewardship volunteer to improve Virginia, Maryland and Washington D.C. parks and public spaces.
Katie is a graduate of Temple University's Fox School of Business and Management.