Associate Asset Manager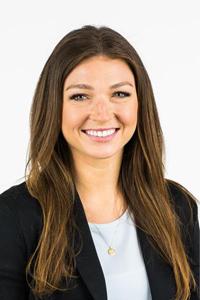 Jennifer Falconer joined Sterling in 2021 as an Associate Asset Manager. She works directly with Ultra High Net Worth Concierge Services clients providing a variety of financial services with particular emphasis on investment management.
As an associate, Jennifer helps manage substantial investments of companies. She monitors investment entities and carefully analyzes and reports company results. In addition, she works closely with outside advisors and legal teams for client tax purposes. She takes pride in fostering and maintaining relationships with clients and those around her.
Jennifer earned a Master of Business Administration degree as well as a bachelor's degree in Marketing from Radford University. While at Radford, she was a member and four-year starter of the D1 women's basketball team.
Outside of work, Jennifer spends most of her time exercising and being with friends and family.