Founder and Chairman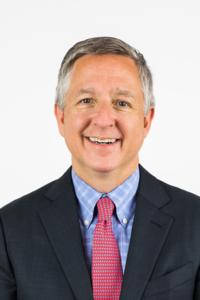 James W. Lintott founded and leads Sterling Foundation Management and has extensive business, management and philanthropic experience. Through his years as head of one of the nation's largest private foundations and as Chairman of Sterling, Jim has acquired deep knowledge, valuable experience, tremendous problem-solving skills and sound judgement, which has earned him the reputation as a leading advisor in both the non-profit and for-profit worlds.
Jim is a sought-after speaker for both professional and lay audiences. He frequently delivers presentations to financial advisors, estate planning attorneys and wealthy donors on a variety of topics, such as non-profit organization compliance and effective planned giving.
Jim's expertise on charitable giving and philanthropic activity is wide-ranging. He has developed successful projects for clients in a variety of areas, including symposia on destigmatizing certain medical conditions, programs to gauge the effectiveness of scholarship programs, the development of local cancer screening programs and the creation of educational curricula for college and graduate students. He is the author, along with Roger Silk, of Creating a Private Foundation and Managing Foundations and Charitable Trusts.
Prior to founding Sterling, Jim was an executive at the nation's largest privately held company, where he worked closely with the principals and played a critical role advising the company's leaders on various issues including their most important philanthropic endeavors.
Jim received his J.D. (with distinction) from Stanford Law School as well as an M.A. in applied economics and B.A. degrees (Phi Beta Kappa) in economics and political science from Stanford University. He was a senior editor of the Stanford Law Review and was instrumental in developing the non-profit Stanford Law School Asian Trade Consortium. Jim was also a founding member of the Law and Business Society.
Jim serves on the boards of several well-known national charities, including Children's National Medical Center, the United States-Japan Foundation, the Smithsonian National Museum of Asian Art and Best Buddies International. He has chaired numerous select committees, national organizations and non-profit campaigns. Jim is a founder and director, along with his wife, of their family foundation.