Client Services Director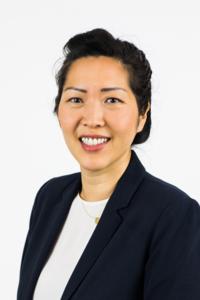 JC Chang joined Sterling in 2017 and is a key member of the company's team providing Philanthropy Services to clients. In this capacity, JC's focus is on developing guiding philanthropic principles and donor intent for charitable organizations, developing and evaluating charitable programs and facilitating strategic planning, among other services. She also led a successful effort to develop strategic partnerships with prominent financial firms in order to better serve their clients.
Prior to joining Sterling in 2017, JC was an advisory consultant with PriceWaterhouseCoopers (PwC), where she excelled in program/project management, portfolio management, strategic planning, organizational change, performance measurement and process improvement with a focus in the non-profit and pharmaceutical industries.
During her tenure at PwC, JC often worked closely with senior executives including executive directors and C-suite leadership to ensure client needs were understood, expectations were met and value was delivered. JC also successfully led business pursuits that culminated in multi-year projects generating tens of millions of dollars in revenue.
JC is dedicated to giving back to her community by serving as a leader of a youth and college group at her church, taking several mission trips to foreign countries and volunteering her time at local charities. JC earned her undergraduate degree from the University of Virginia and is a Project Management Institute member.