Director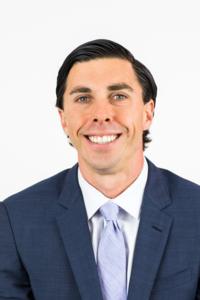 Austin McLaughlin, a CFP® professional, joined Sterling in 2011. He works directly with Family Office Concierge Services clients providing a variety of financial services with particular emphasis on the alternative investment class.
As a Director, Austin has experience across a wide range of asset classes and industries. He works closely with CFOs of companies with significant client investments to track, analyze and report company results, as well as with legal teams to close transactions and secure tax documentation. In addition, he identifies and evaluates new investments and assists with the valuation of companies owned by clients and the sale of their assets and equities.
Austin also has a broad range of real estate expertise. He oversees a large portfolio of residential and commercial real estate, works on acquisitions and raw land development and coordinates with municipalities on projects that meet local needs as part of Sterling's alternative assets portfolio.
Teaching young people financial planning is a passion for Austin. As a board member of Loudon Volunteer Financial Council, he helps provide free financial literacy programs to disadvantaged students in his community.
Austin earned a bachelor's degree in Economics from West Virginia University.