Vice President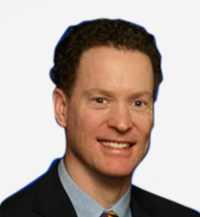 David Murray joined Sterling Foundation Management in 2008 and has been active in the charitable planning industry since 2001. He currently manages Sterling's CRT Secondary Planning business line. He has a deep understanding of the important and unique role CRTs play in estate planning and wealth management.
Dave works extensively with trust and estate attorneys, CPAs, and financial advisors on the tax, legal and financial implications of creating and managing CRTs. He is also a leading expert on the secondary planning options available to clients with existing CRTs. He frequently speaks at industry conferences and writes for industry publications.
CRT income beneficiaries also rely heavily on Dave's expertise as he works directly with them through every stage of the CRT income interest sale and rollover processes. He helps them determine their CRT planning goals, coordinates the advice of their attorneys, accountants, and financial advisors, prepares in-depth analyses of their options, and works closely with them through the final closing process.
Dave is a sought-after speaker for professional and lay audiences on philanthropy and charitable planning. He speaks frequently about various charitable planning vehicles to a wide range of audiences, including trust and estate attorneys, CPAs, financial advisors, income beneficiaries, among others.
Dave was the author of Tips for Every Stage of a CRT, a resource guide for advisors on the design, implementation and management of CRTs, and Sterling's upcoming report The CRT Marketplace, which draws on Sterling's experience reviewing nearly 8,000 CRTs and speaking with tens of thousands of CRT beneficiaries and their tax, legal and financial advisors over the last two decades.
Dave received an undergraduate degree in Civil Engineering and an M.B.A from Queen's University in Kingston, Ontario, and a master's degree in Civil Engineering from the University of Alberta. He is a registered Professional Engineer (non-practicing).